THE DEMISE OF WHALING IN NEW ENGLAND
<![if !vml]>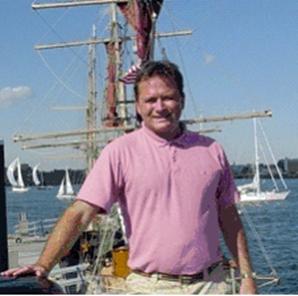 <![endif]>
At their May meeting, the Friends of  Fort Trumbull are proud to present Marc Songini, of Foxboro, Massachusetts, a Boston-area journalist, who was a former Herald News freelancer, a journalist writer about high-tech companies, and the author of  The Lost Fleet, an epic tale of whaling during 1861-1877.   Songini has said that he did not want to write an academic book about whaling.  He "wanted to write the Gone with the Wind of whaling".  He accomplished his wish in this book that has been described as "narrative history at its best".
Songini's imagination was inspired by the hard, dangerous work that these whalers performed.  He has said, "It was as unglamorous as anything you could imagine.  You had a different kind of men.  They accepted death, disfigurement and mutilation."  The Providence Journal described the book as "a lively, suspenseful, mesmerizing book, which revels in the triumphs and mourns the demise of the whaling era in America".
In addition to discussing the whalers of New Bedford, Mr. Songini will also touch upon whaling in New London, Eugene O'Neil's interest in whaling, and some of the merchants in New London who amassed their fortunes from whaling.
The meeting, beginning promptly at 7 p.m., will take place on Thursday, May 26, at the Fort Trumbull Conference Center, 90 Walbach Street, New London, CT.  The public is welcome to attend this free presentation which is hosted by The Friends of Fort Trumbull.  Free parking is available just inside the main gate.